Welcome to ValueHealth™
A national, prescription drug and health plan designed to save you money, available exclusively through our pharmacy partners and your employer.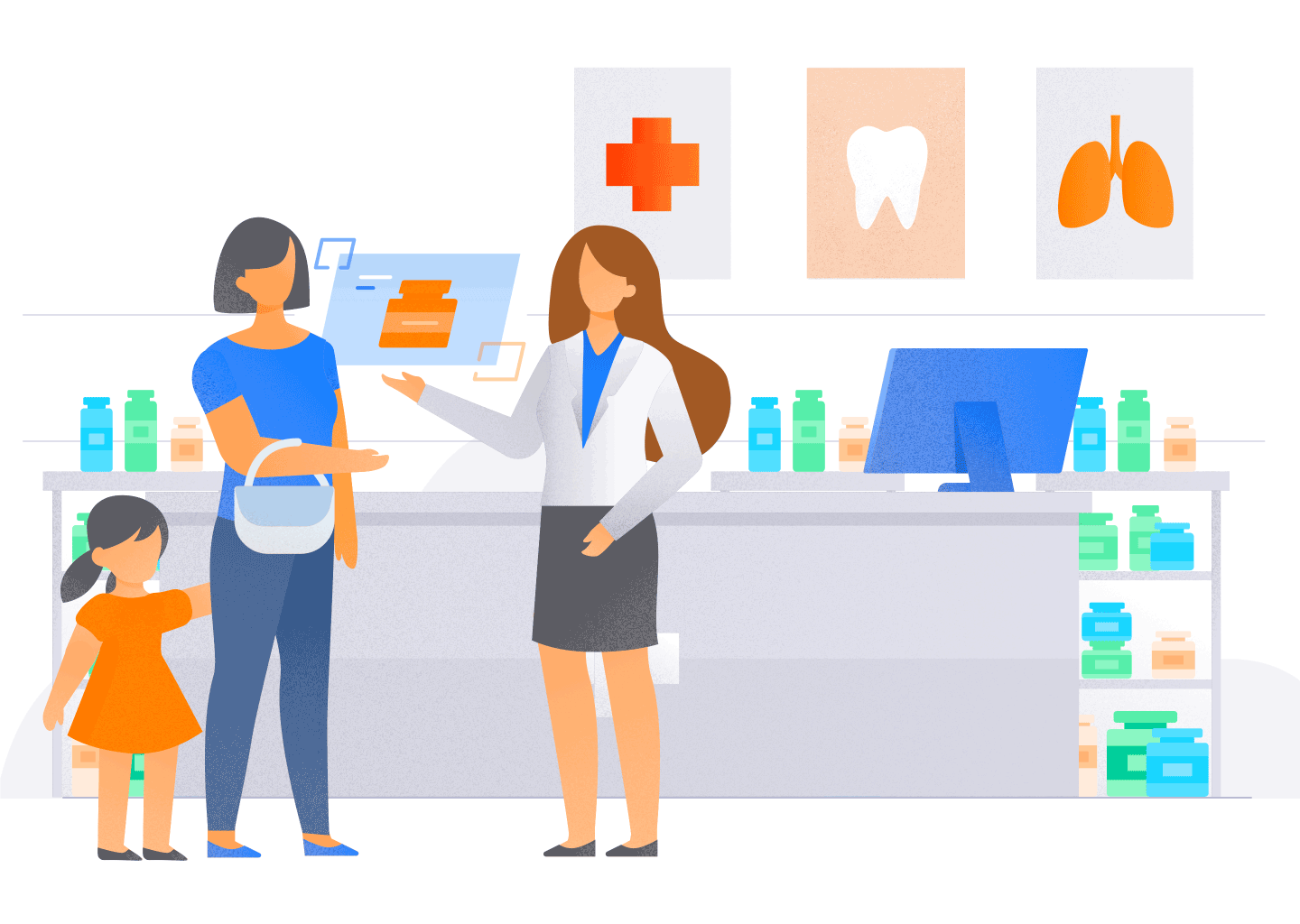 In addition to traditional health and dental insurance benefits, ValueHealth™ offers prescription savings and incentives through a national network of select pharmacy retail and grocery partners.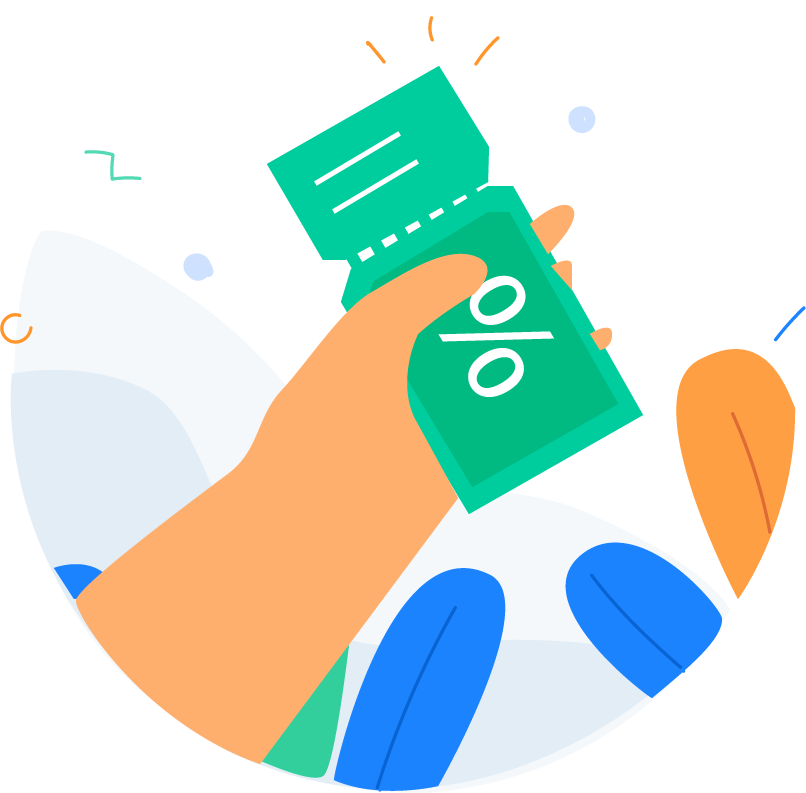 Once you sign on with ValueHealth™ through your employer, you'll benefit from a whole range of exclusive savings and features simply by shopping at a member pharmacy.
These include:
| | |
| --- | --- |
| | Savings |
| | Lower prescription drug costs |
| | With ValueHeaIth™ discount card: 20% discount on 1000's of in‑store private‑label products |
| | Convenience |
| | 90-day supply of regular medications as appropriate |
| | Mail order for regular prescription needs - saves you time and money |
| | Centralized toll-free support line |
| | |
| | Access+ expanded coverage feature for individuals who live more than 15km from a ValueHealth™ network pharmacy |
| | Service |
| | Pharmacy Navigation and Case Management support for members living with complex diseases |
Getting started is easy!
All you need is your ValueHeaIth™ Identification Card (issued by your employer) and access to the internet. Then follow these steps: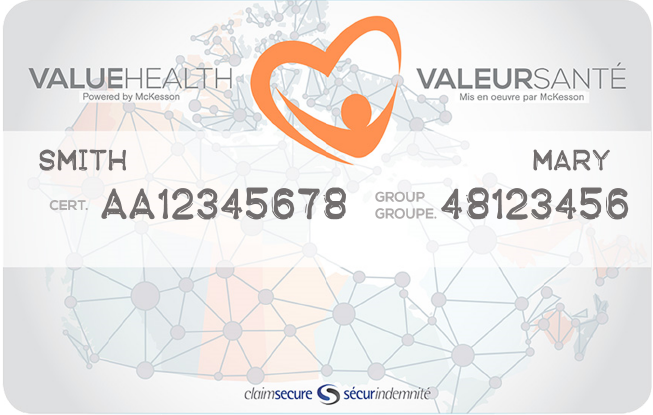 Identification Card
Find your pharmacy

Use the "Find My Pharmacy" tool to find a Member_Map_Instruction preferred network pharmacy partner. The tool will also provide each partner location's store hours, address, contact information plus a list of available onsite services (e.g. administration of vaccines).
Activate mail order (optional)

To have your prescription medications filled and delivered to your home or office, simply call Rexall Direct 1-888-RX-2-DOOR (numbers are below in FAQ's) to activate your account. Have your credit/debit card information (required to pay for any co-pay or coinsurance amount not covered by the program) along with your phone number, email address and any allergy details handy.

Rexall Direct: rexalldirect.ca
Fill your prescriptions

Present your prescription and ID card at any ValueHealth™ pharmacy partner; the pharmacist will provide information to help you get the most from your medication. Your prescription will be processed according to the preferred ValueHeaIth™ membership pricing and your benefits program.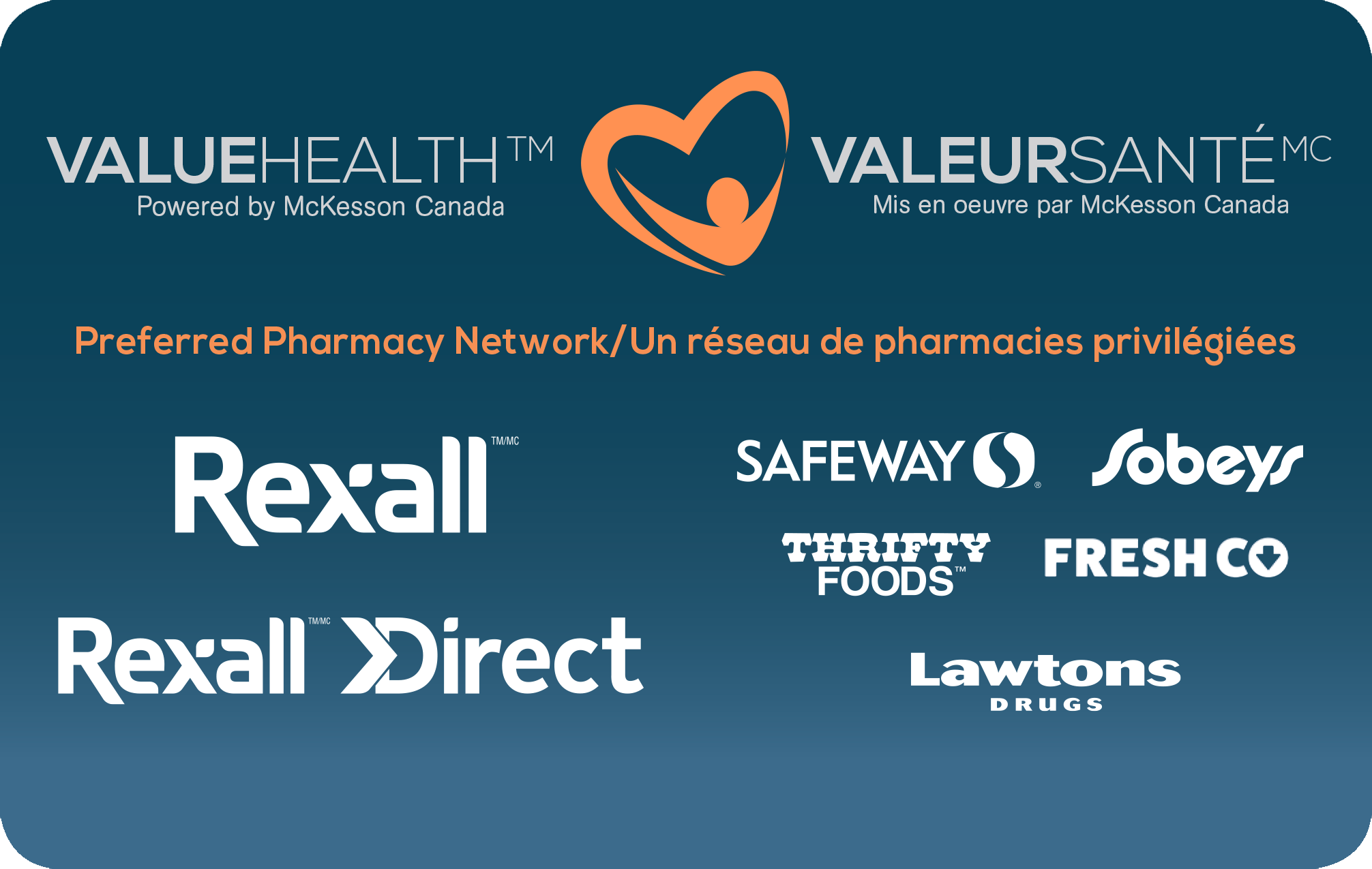 While you're in a Rexall or Lawtons Drugs store, use your discount card on many in-store items.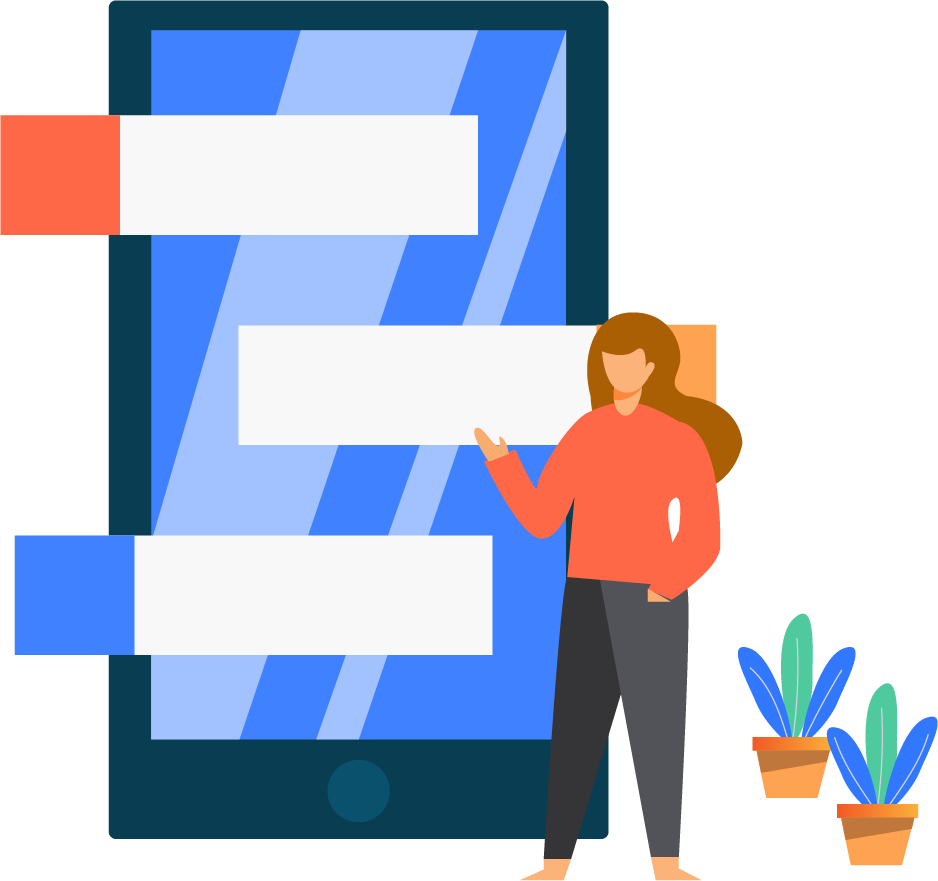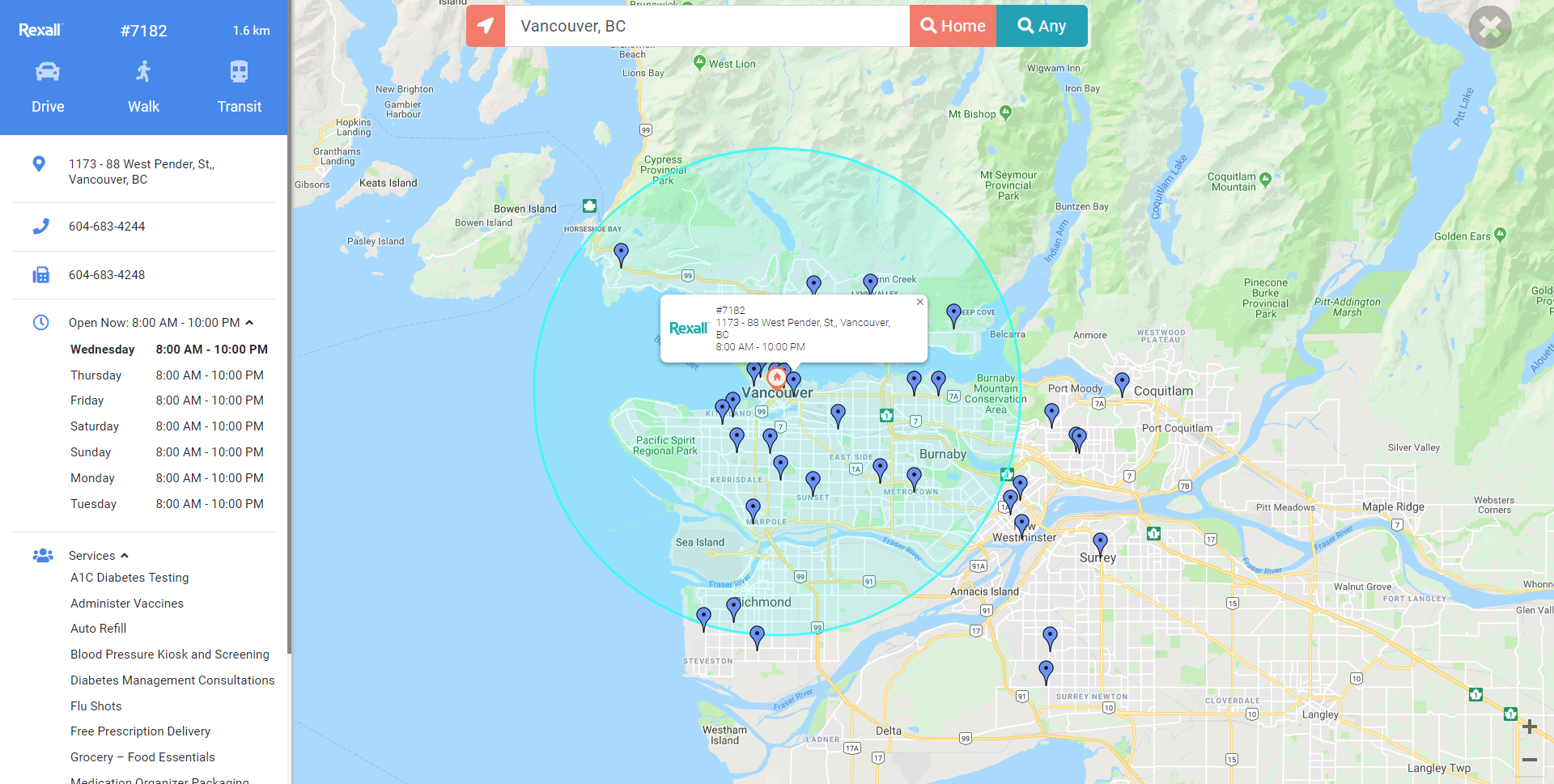 With more than 850 ValueHeaIth™ preferred pharmacy retail partners across Canada, chances are there's one located near you. To find the one nearest you, simply go to "Find My Pharmacy" under "I'm a Member" on valuehealth.ca, enter your full address and let the system do the work. In seconds, the tool will display a list of conveniently located partner pharmacies for you. Not only will you see store details, you can tap 'Drive', 'Walk' or 'Transit' to get directions.

In the unlikely event that there is no ValueHealth™ partner pharmacy within a 15km radius of your home, you are then covered by Access+ which gives you access to an expanded list of pharmacies. Please note however that non-partner pharmacies do not participate in preferred ValueHealth™ membership pricing nor any of the program's additional value-added benefits.

Note that if one or more ValueHeaIth™ network pharmacies should open near your address in the future, or if your address changes and you are then near a network pharmacy, you will be required to purchase your prescription medications at a ValueHeaIth™ network pharmacy at that time.

If at any time, you are prescribed a medication that requires Special Authorization, your prescription for the Special Authorization medication must be purchased at a ValueHeaIth™ network pharmacy. Should you choose to purchase your Special Authorization medication at a pharmacy outside of the ValueHealth™ network, your reimbursement will be declined. Once you receive your Special Authorization approval letter, you will need to contact 1-833-VALUERX to speak to a Specialty Support adviser as soon as possible to avoid delay in starting your treatment.


FAQs
| | |
| --- | --- |
| | What happens if I need a new prescription or refill while travelling? |
No worries, the ValueHealth™ network partners have more than 850 established retail pharmacies across Canada. Use our "

Find My Pharmacy

" tool at valuehealth.ca to guide you to a participating member where you present your ValueHealth™ Identification Card. It really is that easy!
| | |
| --- | --- |
| | What are plan member value-added services? |
In addition to many savings and benefits, members also have access to each pharmacy's offerings and services which may include some or all of the following:

A1C Diabetes Testing
Administer Vaccines
Auto Refill
Blood Pressure Kiosk and Screening
Certified Educators: CDE (diabetes), CRE (respiratory), etc.
Custom/Specialty Compounding
Diabetes Management Consultations
Flu Shots
Free Prescription Delivery
Grocery - Food Essentials
Home Health Care
Medical Clinic
Medical Compression Stockings
Medication Organizer Packaging
Medication Reviews
Online or Telephone Refill
Pharmacy Drive Thru
Post Office
Shingles Vaccine
Smoking Cessation
Specialty Skin Care
Travel Health Centre
Write Prescriptions as allowed by Law
| | |
| --- | --- |
| | How do I mail order my prescriptions? |
Our Rexall Direct mail-order partner offers two convenient options:

Request your physician fax your prescription toll free to 1-800-563-8934

Submit your prescription including your full mailing address and phone number

via Canada Post. Following is a list of Canada Post mailing addresses and toll-free numbers by province/region.
| | |
| --- | --- |
| | What happens after I place my Rexall Direct Mail Order? |
| | |
| --- | --- |
| A pharmacy team member from Rexall Direct will contact you to confirm receipt of your prescription, process your prescription according to the preferred ValueHealth™ membership pricing, provide counseling on your medication, and arrange delivery of your medication to your choice of home or office within 5 business days. | |
| | |
| --- | --- |
| | What savings are available to me with my Member Discount Card? |
ValueHealth™ members have access to amazing member-only incentives and rewards including the exclusive retail pharmacy discount card that can be used by active members to purchase a variety of in-store brand products at a discount.

IMPORTANT: Please note that at this time, the ValueHealth™ Member Discount Card is recognized at Rexall and Lawtons Drugs branded pharmacies ONLY.

At Rexall pharmacies, the ValueHealth™ Member Discount Card applies to more than 2,000 everyday products that are already more competitively priced than comparable leading brands. These in-store brands include:

BeBetter
Nosh&Co.
Kit
Rexall
Savvy Home
Rose&Robin

At Lawtons Drugs, the 20% discount applies to all in-store house brand products, including over 1,100 everyday items from:

Compliments
Sensations
Big 8
Signal

Discounts cannot be combined with any other Rexall or Lawtons Drugs discount. Should a plan member select a Rexall or Lawtons Drugs exclusive brand product currently on sale, the greater discount would apply.
| | |
| --- | --- |
| | What is Specialty Support? |
Specialty Support is a patient assistance program operated by McKesson Specialty. The service is provided free of charge to ValueHealth™ members and assists plan members in managing medications related to their complex, chronic conditions. The Specialty Support case management service is staffed with experienced healthcare professionals who are trained on these complex drugs and related therapies. They are also equipped with the tools necessary to provide confidential counselling and ongoing support to members during treatment. These patient level support services include education and compliance monitoring.

Specialty Support is beneficial in helping members manage complex conditions, including but not limited to: Asthma, Ankylosing Spondylitis, Crohn's disease, Colitis, Plaque Psoriasis, Psoriatic Arthritis, specific cancers and Rheumatoid Arthritis.
| | |
| --- | --- |
| | How do I obtain the specialty drug(s) I require? |
If you are prescribed a "Specialty Drug", you must complete the following steps:

Obtain Special Authorization Form from Administrator.
This is a standard form that can be accessed from our website https://provider.claimsecure.com/Provider/forms/specialauth_en.pdf or requested via phone by calling Customer Support toll free at 1-888-513-4464.


Submit Completed Form to Administrator. The form will need to be completed and signed by your medical specialist prior to submission. The address to submit the form is located on the document.


You will then be issued coverage details: the completed form is reviewed by a licensed pharmacist and compared against pre-defined coverage criteria. Once a decision has been made regarding drug eligibility, a letter will be issued to you identifying coverage status. If the drug is deemed to be eligible for coverage, you will need to contact Specialty Support at 1-833-VALUERX to activate the program.


McKesson Specialty Support will work with you to set up your patient profile and locate the most convenient ValueHealth™ pharmacy partner for you to obtain your Specialty Drug. If you would prefer, Specialty Support can also arrange to have your medication delivered directly to your home or office.


Ongoing Case Management Support: once you have begun your treatment, McKesson Specialty Support advisers will reach out to you during your treatment to provide additional support. These touch points will be done over the phone and will only take a few minutes of your time.

We're here to answer your questions.
Your satisfaction is very important to us. For questions regarding how the program works, how to access benefits or general coverage questions, you have two options: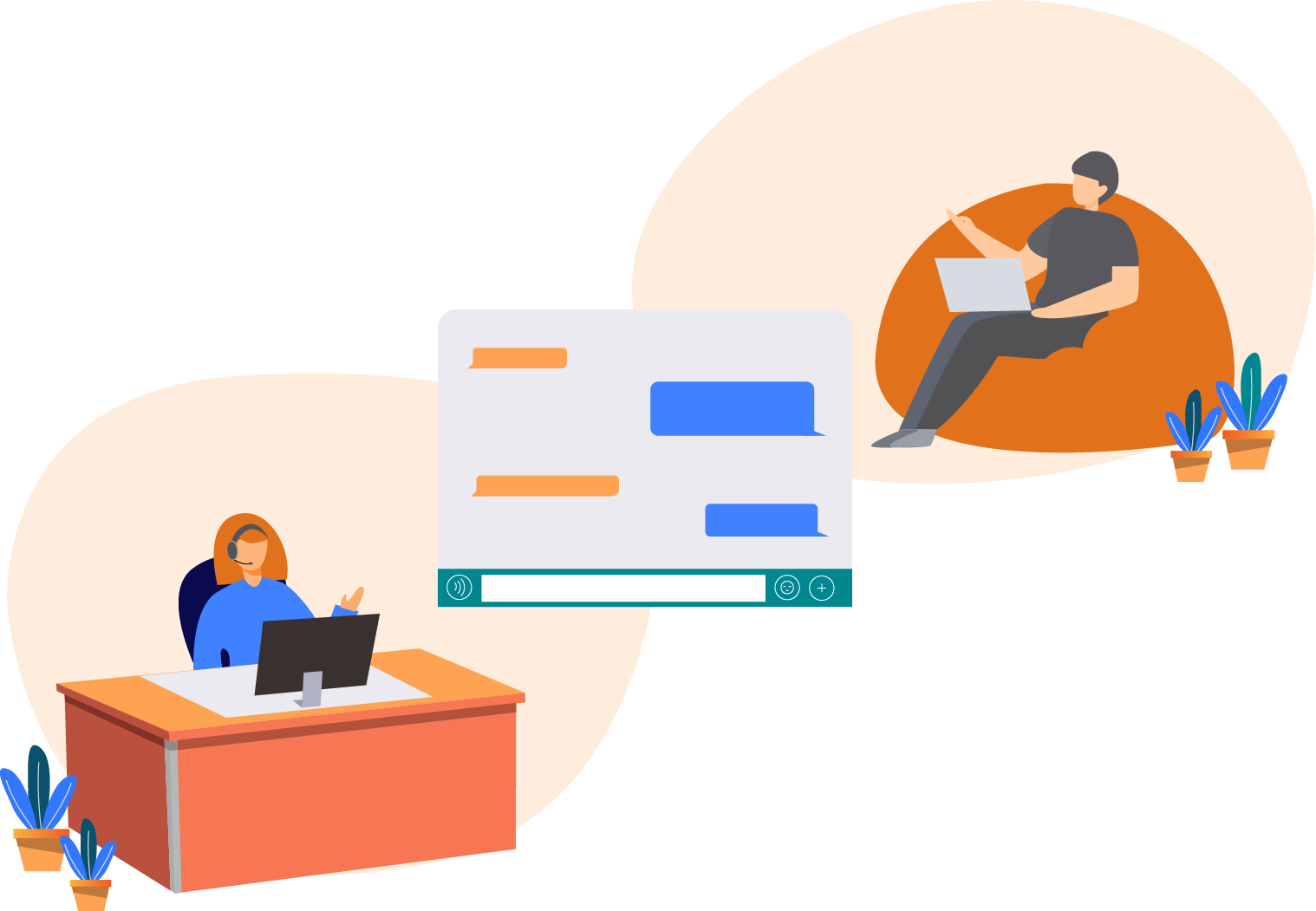 Contact any of our ValueHealth™ partners directly: